These are just a few things that I have made for the shop or for customers. I have also posted some of the beautiful garments or items that have been made by my customers either in classes or for their little ones. Hover over image to see a description of the garments.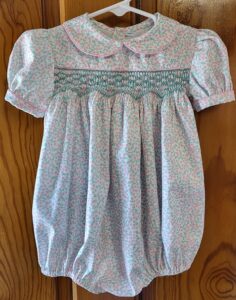 Maggie #308 using my new coral
and turquoise floral print.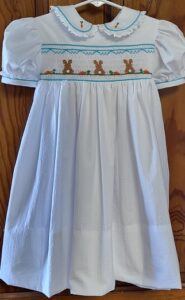 White Seersucker Lee with smocked bunnies from Classic Sewing Magazine