I offer classes in smocking, embroidery, heirloom sewing, and silk ribbon embroidery.   All class fees include materials unless kit fees are noted.  Classes change monthly so check to see if there is something you're interested in.   I will always try to accommodate customers if they are asking for a certain class or a technique they would like to learn.
Please pre-register for classes by calling 513-229-7340 so all your supplies will be ready for you.   Payment can be made the day of the class.
November Classes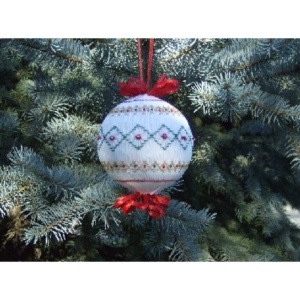 Beginners Smocked Ornament:    This quick and easy Christmas ornament will teach you a few basic smocking stitches.   Outline, wave, flowerettes, French knots and adding beads.  After your smocking is done, we will complete your ornament.   Saturday 11/12 and 11/19, 10-3pm   $24.00.   All materials included.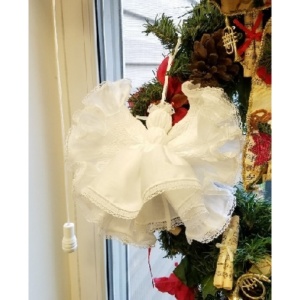 Smocked Angel Ornament:  This has been a popular class for a few years.   This white-on-white ornament made from pima cotton satin batiste, features smocked wings edged with French lace and beaded with pearls.  The angel's skirt is also edged with lace.   The smocking is simple and easy to learn.   With the construction you will learn to roll and whip a fabric edge and attach lace to it with your machine.   2 weeks, 11/9 and 11/16. 11-3pm   $44.00.    All supplies included.  Machine required.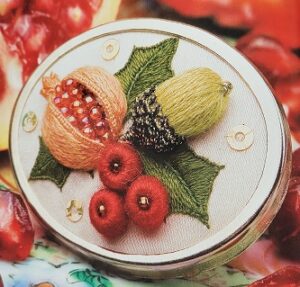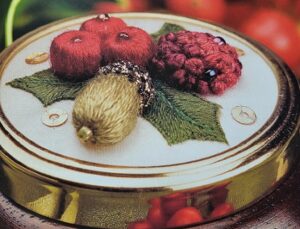 Christmas Stumpwork Music Box:   This Jane Nicholas project will teach you some basic embroidery and stumpwork techniques.    The project  will mount on top of a 2″ music box.   Either the pomegranate or berry design can be used.    Stumpwork is a three-dimensional embroidery where some of the elements are embroidered on a separate fabric and appliqued to the design.   This will be a quick and fun project and will make a great gift or something special for yourself.   11/8, 11/15, 11/29.  11-2pm   $38.00.   All supplies included.   You will need 4″ hoop for class.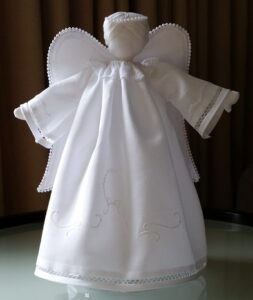 Heavenly Angel:  This angel is made from white pima satin batiste and edged with faggoting at the hem and sleeves.  The skirt is embroidered with white-on-white featherstitch, applique cord, and simple outline stitch embroidery using floche.  The wings are edged in pearls and embroidered with a featherstitch.  This angel can be used as a tree topper or a stand alone decoration.  A project that you surely will be proud of.  11/9, 11/16, 11/30, 11-3 pm, $43.00.  3 weeks.   All supplies included.  You will need a 4″ hoop and sewing machine for this class.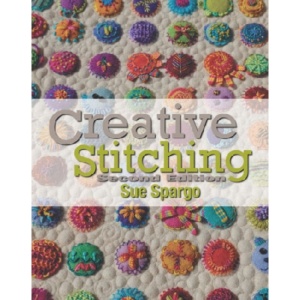 Spargo Stitch Along:   Are you working on a Sue Spargo project that you never find time to work on?  On the first Saturday of each month, we will have a 4-hour time slot set aside for just this.  Bring your Spargo project and stitch with friends and get help and inspiration from others.  Saturday 11/5   11-3, No charge.