I offer classes in smocking, embroidery, heirloom sewing, and silk ribbon embroidery.   All class fees include materials unless kit fees are noted.  Classes change monthly so check to see if there is something you're interested in.   I will always try to accommodate customers if they are asking for a certain class or a technique they would like to learn.
Please pre-register for classes by calling 513-229-7340 so all your supplies will be ready for you.   Payment can be made the day of the class.
April Classes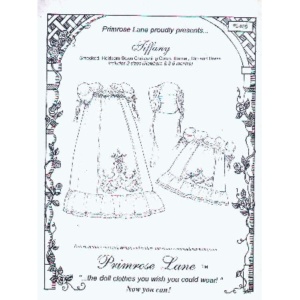 Tiffany:  This is one of my favorite christening gowns.   It features a delicately embroidered bodice overlay and skirt front surrounded with lace insertion and edging.  The upper skirt is smocked with a simple design.  The sleeves have lace insertion and embroidery and are edged with beading and gathered lace.  At the bottom of the dress is a wide lace edged ruffle.  We will be using white satin batiste and French lace and beading.  All supplies are included with this class for the christening gown including fabric, pattern, laces, entredeux, pleating, floss, buttons, ribbon, and notions.   This class will take approximately 4 to 6 weeks to complete with homework.  It will be a learning experience in lace shaping, applying lace insertion, embroidery, shadow work embroidery, smocking, and heirloom sewing construction.  A true heirloom created by you.   4/5, 11-3pm $200.00. Class is closed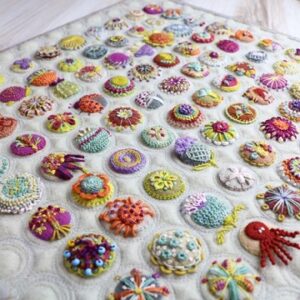 Toned –Down Circle Sampler:    This Sue Spargo design will take your embroidery to the next level and leave you with wanting to do more of this type of work.   The Circle Sampler is a wool sampler that contains 90 circles, each embellished with a different design using stitches from Sue's Creative Stitching Second Edition book.  The 24 different threads and fibers in this kit are fabulous and wonderful to work with.  You will be amazed at the results that you get.  The finished size is 17 1/2 x 16″.  This will be an ongoing project, probably 2 – 3 months, that will be more of a stitch along.  The class includes the pattern, fibers, wool, needles, beads and buttons for embellishing.  This will truly be a fun and interesting piece to learn a multitude of new embroidery techniques.   Creative Stitching book extra. 4/4, 4/11, 4/18. 4/25.  11-2pm, or Saturdays 4/1, 4/8, 4/15, 4/22. 4/29. 11-2pm $150.00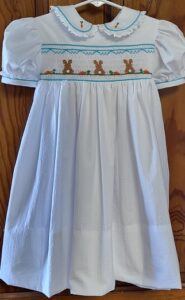 Bunny Tails:  This dress design from Classic Sewing Spring 2022 from Ann Parker, features easy picture smocked bunnies with carrots on a white insert.   The dress is made from white-on-white seersucker stripe and piped in bright blue piping.  A stunning combination. The collar is piped and edged with Swiss trim.  The puffed sleeves feature a piped bias band with Swiss trim.   You will make this smocked dress from start to finish.  4/12, 4/19, 4/26 11-3 $65.00.  All materials provided.    The Lee pattern from Children's Corner will be used and can be purchased if needed.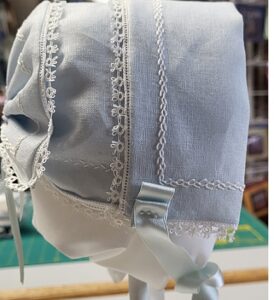 Hankie Bonnet:  This little linen hankie bonnet is embellished with feather stitch,  entredeux, and tatting or lace. The ties are silk satin ribbon.   In this class you will learn the featherstitch, how to attach entredeux and tatting or lace to an outside edge with mitering corners.  This bonnet can be used as a gift, and when the child marries, with a few alterations, it can be used as a wedding hankie. 4/20 and 4/27. 11-2 $34.00  All materials included.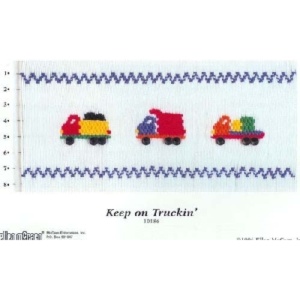 Picture Smocking:  In this class you will learn the basics of picture smocking, or how to stack cables.   We will cover how to start and end a row, read a graph, change colors mid-row, and backsmocking.   A simple design will be used to learn with on a pleated inset.  4/13 11-3  $25.00.  All materials included.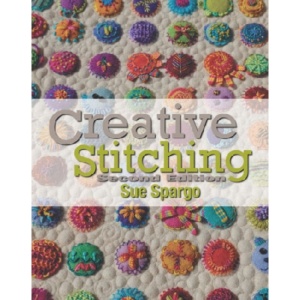 Spargo Stitch Along:   Are you working on a Sue Spargo project that you never find time to work on?  On the first Saturday of each month, we will have a 4-hour time slot set aside for just this.  Bring your Spargo project and stitch with friends and get help and inspiration from others.  Saturday, 3/11, 11-3, No charge.